Meet the Team
Meet Susan, David, and Matthew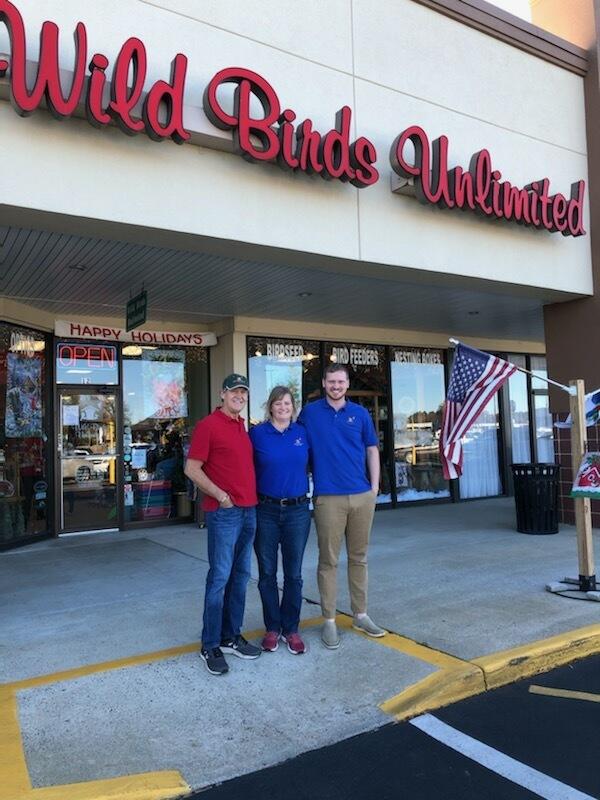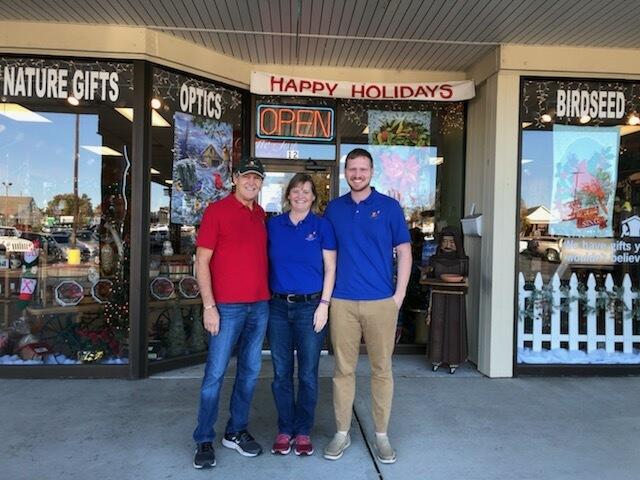 Susan, David, & Matthew-Owners
We found our love of bird watching and bird feeding when we bought a new house and the previous owners left a bird feeder. After watching birds continue to come to the empty feeder, we decided to fill it and we were hooked. Although we never thought that one event would lead to a lifelong passion and even a business, it has been a great adventure. The best part about operating a Wild Birds Unlimited store is the wonderful customers and knowing that you are making a difference in the community and nature.
I run the Augusta and Athens stores full-time and David is employed full-time in IT.
Marcia-Store Manager
How blessed I am to be a part of the team at WBU Augusta! I love serving our bird-watching, nature-loving community. With the help of our amazing customers and extremely knowledgeable team members, I learn something new about our local birds and our environment every day. When I'm not with my WBU family, I enjoy exploring new adventures with my grandson.
Eve
You'll often find me in the store with my mom, Marcia. I take my job of greeting WBU customers very seriously. I'm trying to learn not to tear apart the lovely floral displays that are scattered throughout the store. I really thought they were dog toys, but it seems like I hear the word, "NO!" many times each day.

Anna
After working in the public school system for 30 years, I'm enjoying my next career at Wild Birds Unlimited…and THIS one is much more relaxing!. I'm a beginner bird watcher and have learned so much since starting at WBU. I love the people that I meet and the conversations we share each day. I'm an avid crafter and enjoying RV camping with my family.

Jennifer
I am a native of Alabama and have lived in the Augusta area for seven years. I am an avid birder and an experienced environmental educator. I enjoy sharing my love of nature and outdoor activities with my husband and three sons.

Sara
I've been with the WBU crew since 2016. Backyard birding became a hobby when I put a feeder in my backyard to keep my house cats entertained through the window. Art has been my passion since I was a kid and I recently got back in touch with my creative side. You may see some of my artwork on display throughout downtown Augusta. Koji & Sanbiki are my fur-children, sometimes they will be in the store to say hi to you.
Sanbiki
(S-ah-n Bee Kee)
I'm a Japanese dog with a Japanese name. "Sanbiki" can be a mouthful, but I also respond to "Biki." My brother and I are Shiba Inu, of the Spitz dog breed. Ive been greeting customers at the door for only two years. I'm a sassy girl with a unique personality.